Virginia Gay Hospital, Clinics, Home Health, Nursing and Rehab Atkins, IA Full-time
Job Posting Reminder Sent.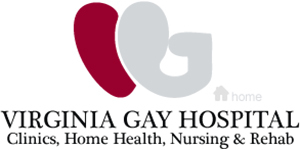 Grow as a professional with our growing practice!
Atkins Family Medical Clinic is growing and looking to add a CMA, LPN or RN to our staff!
4-10 hour days! Monday-Thursday!
No Weekends! No Holidays!
And an opportunity to develop relationships with both patients and staff in a well established family health clinic.

As a member of the Virginia Gay Hospital health care team, the Clinic CMA/LPN/RN plays a vital role in the care of our patients.
What we are looking for:
The ideal candidate ensures all communications reflect the standards and mission of VGH.
They will maintain patient confidentiality and follow HIPAA Guidelines, display a consistently positive, cooperative, self-motivated, courteous and professional attitude.
This candidate will also perform other duties as assigned.
The job holder must demonstrate current competencies applicable to job position.
Duties:
General duties may include rooming patients, assisting providers with patient care, patient phone calls, referrals, documenting in the EHR.
Education & Training Requirements:
Graduate of an accredited program for nursing or medical assistants.
CPR certified.
Understanding of medical terminology and insurance procedures.
Work Experience Requirements:
Previous clinical experience preferred but not required.
Must have the ability to demonstrate self-confidence and positive attitude toward self and others.
Ability to stay focused and organized under high demands and situations.
Ability to handle numerous situations at a time while maintaining a level of professionalism.
Excellent team player and communication skills required along with strong telephone and interpersonal skills.