Job Posting Reminder Sent.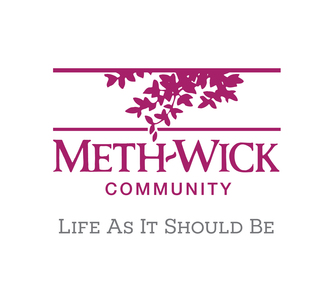 You became a nurse so you could put your passion for helping others to work.
Join Meth-Wick where your one-on-one contact with our residents can make a real difference in their life. As a not-for-profit, our decisions are made based on resident's needs not pocketbook of investors. Meth-Wick has been providing quality services to residents for 60 years and we believe our residents should live "Life as it should be!". As a wellness campus with options for care, residents and staff alike embrace a culture of physical, mental, and social well-being. Meth-Wick is a place where residents are at home and where they participate in the decisions that affect their lives. "Life as it should be!" is not just our motto; it is the foundation for everything we do.
Come see for yourself how our philosophy of care makes life better for the people who live here and for those who work here. Visit our website www.methwick.org to see all we have to offer our residents on 65 beautiful acres. It is a great place to work.
The Woodlands is our nursing facility and is uniquely designed as three distinct neighborhoods. We have 66 private resident rooms and are seeking a full-time 2nd shift LPN/RN.
If you are looking for more than just a "job", come join our team where you can really make a difference. Meth-Wick provides a competitive salary and benefits, opportunities for continuing education, a beautiful environment, friendly co-workers and residents!