Virginia Gay Hospital, Clinics, Home Health, Nursing and Rehab Vinton, IA Full-time
Job Posting Reminder Sent.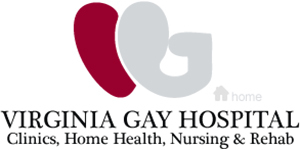 Virginia Gay Hospital is looking to add a Full-time Trauma Coordinator/Emergency Operations Nurse (or Paramedic) to it's growing team!
Position will include clinical shifts in the ER, works every 12th weekend.
Duties:
This position functions as the EMS liaison, performs trauma data analysis and entry into the state trauma registry, provides staff and provider trauma education, performs maintenance of the emergency response program, and coordination of disaster drills.
This nurse individual will work closely with the hospital nursing management team and medical staff.
The position is a blend of administrative and clinical shifts.
Requirements:
ACLS, PALS, and TNCC or PHTLS preferred.
Click apply now to email your resume today!
Grow as a professional! At Virginia Gay Hospital, you become an important member of our community's commitment to high-quality care provided close to home. Virginia Gay Hospital is the community's largest employer and provides many services. Services provided are diagnostic testing, clinical expertise in Acute inpatient area, Emergency Medicine, Home Health, Imaging Services, Laboratory, Nursing and Rehabilitation, Respiratory Therapy, Sleep Lab Services, Surgical Services, and Therapy Services.
As a leader in rural healthcare and specializing in family medicine Virginia Gay Hospital and Clinics serves families in the greater Benton County, Iowa area with family medical clinics in Atkins, Van Horne, Urbana, and Vinton. Virginia Gay Hospital was founded with a gift from Virginia Walcutt-Gay in 1914. The hospital has maintained independence with the generous support from the community.