Medical Laboratory Technician
Virginia Gay Hospital, Clinics, Home Health, Nursing and Rehab Vinton, IA Full-time
This job is no longer available.
Job Posting Shared.
Job Posting Reminder Sent.
---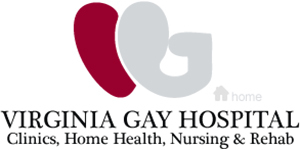 The Laboratory Technologist/Technician will perform and understand a variety of standardized medical laboratory tests, including moderately complex analysis. The incumbent will perform tests/ procedures as ordered by a Medical Provider for both inpatient and outpatient services.
Requirements:
The incumbent will be able to work with limited immediate supervision.

The incumbent may have a bachelor or associate degree with at least 60 semester hours (including six hours of chemistry and 6 of biology) of academic credit from a chemical, physical, biological or clinical laboratory science, or medical technology from a recognized regional or national accreditation agency.

The incumbent may be a high school graduate or equivalent and must have successfully completed a United States official military medical laboratory procedures course of at least 50 weeks duration and have held the military enlisted occupational specialty of Medical Laboratory Specialist (Laboratory Technician).

Prefer incumbent to be certified with the American Society for Clinical Pathology (ASCP).
Click apply now to email your resume today!
This job is no longer available.